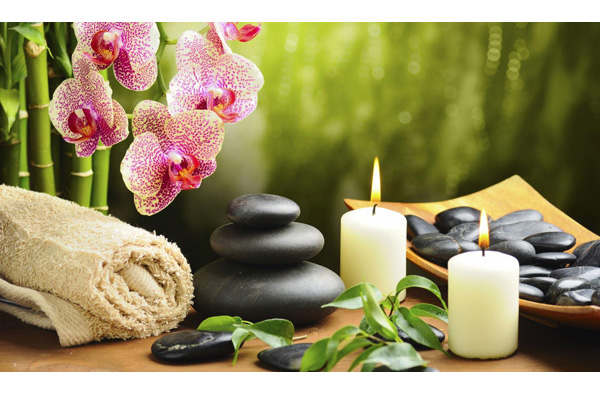 Hot tub for Hydro-therapeutic Massage

HYDROTHERAPY: water, the epitome of natural elements, keeps you healthy and helps you relax
When you lower yourself into a bathtub kept at a constant temperature, where the water and the air from the jets whirl and swirl around your body wrapping it in a beneficial hydro-massage, you immediately feel a sense of wellbeing. Hydro-therapy not only helps you relax, it also has an invigorating effect, as it re-activates blood circulation, tones up your body tissues and contributes to drain retained fluids from adipose tissues.
Wellbeing, relaxation and health can improve and last when the action on your body involves all of your senses. Through hydro-therapy, aroma-therapy, chromo-therapy and music you can strengthen the beneficial effect at a physical, emotional and mental level. A steadier balance between body and mind fosters the natural healthy wellbeing of each individual.

AROMATHERAPY, inebriation of the senses.
A few drops of essential oils added to the water will fill your senses: the delicate scent of the oil will last for hours on your skin and in the air, lengthening that enjoyable sensation. This happens because water, when kept at body temperature, is a very good osmotic vehicle for the oils' beneficial properties, which, in this way, will reach both body and soul

CROMOTHERAPY, colours foster a natural balance between body and mind
Use colours to help your body and mind regain their natural balance.
Colours give you vital strength as they are a high-frequency source of energy, therefore they can stimulate cell reproduction and influence nerves and organs.
Electromagnetic light waves penetrate tissues with their energy, act on the cells, restoring electrical and chemical balance and improving all biological functions.
The combined effect of all these therapies keeps you healthy and helps you take care of problems such as insomnia, stress, arthritis and much more.

We encourage all customers to confidently gather the proposals and initiatives, which are suggested by us, during their vacation.

Our hospitality is targeted to remove your mind from the stress caused by the hectic pace of everyday life; to find a serene and comfortable environment that allows you to enjoy new experiences and appreciate also small and pleasant feelings you might have forgotten.

Simple initiatives, more or less difficult that can be shared only in part and at no additional cost, because the holiday has to be free and enjoyable.